Christopher Flynn


Founder/Executive Producer

Christopher Flynn always knew he wanted to be involved in movies somehow, even as a little boy growing up in the suburban town of Franklin, MA. His love for Star Wars, certain Steven Spielberg movies, Batman movies(in recent years the Christopher Nolan films), all these different things, constantly led him to be very creative. Initially intending to become an actor, a choice that he made after seeing Tim Burtonís 1989 Batman, he would join Franklin High Schoolís theater group as a sophomore, where he would participate in stage versions of M.A.S.H., and Get Smart. It was as a senior in high school that he developed a fondness for video cameras, and this would present the idea for his first short film, titled Sensitive Soul, a film that dealt with high school bullying, and was completed in the summer of 1999. This helped him realize he enjoyed being behind the camera more so than being on-screen.
He would then spend the next five years as a film student at what is now Fitchburg State University, where he would continue on writing his own stories while also tending to his studies. Upon graduating in 2004, he would then go on to be a paid volunteer for Franklin Public Access for a few of years, all the while working on his next short film, a co-production with his brother Daniel, The Tell-Tale Heart, featuring actor Sarah M. Hartley, and based on Edgar Allan Poeís famous short story. While The Tell-Tale Heart is at its core a horror film, it does deal with the narrator coming to grips with her conscience for her misdeeds. This film would be completed in 2005, and it was this film that birthed the idea of FlynnFilms Productions.
Flynn then began working as the part-time videographer for the town of Franklin in 2006, where he would go around and cover a variety of events ranging from high school sports (Volleyball, Basketball and Lacrosse), to concerts of all kinds (Circle of Friends Coffeehouse, Concerts on the Common, as well as public school concerts), and town events (4th of July festivities, Memorial Day Parades, the grand opening of the Franklin Historical Museum). And it was in his spare time that he began working on his first professional film, a science fiction short titled Doubles. The film would feature the rather controversial subject matter of human cloning, among other things. He initially started developing this film in 2009 with his friend Michael Conlon, and the film would be finished in early 2011, with its premiere occurring at Cinemaworld in Lincoln, RI.
Flynnís biggest aim with the company is to continue on telling entertaining stories that also touch on realistic ethical issues, as it has with all of its previous films.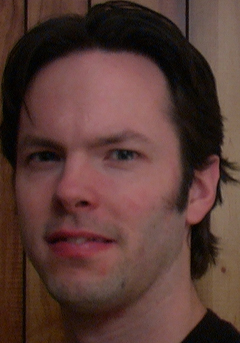 View segments of my work in Public Access
through the three sections below.